Just a refresher to our Hornet family out there regarding the times for tomorrow's Early Dismissal tomorrow (Friday), March 17th...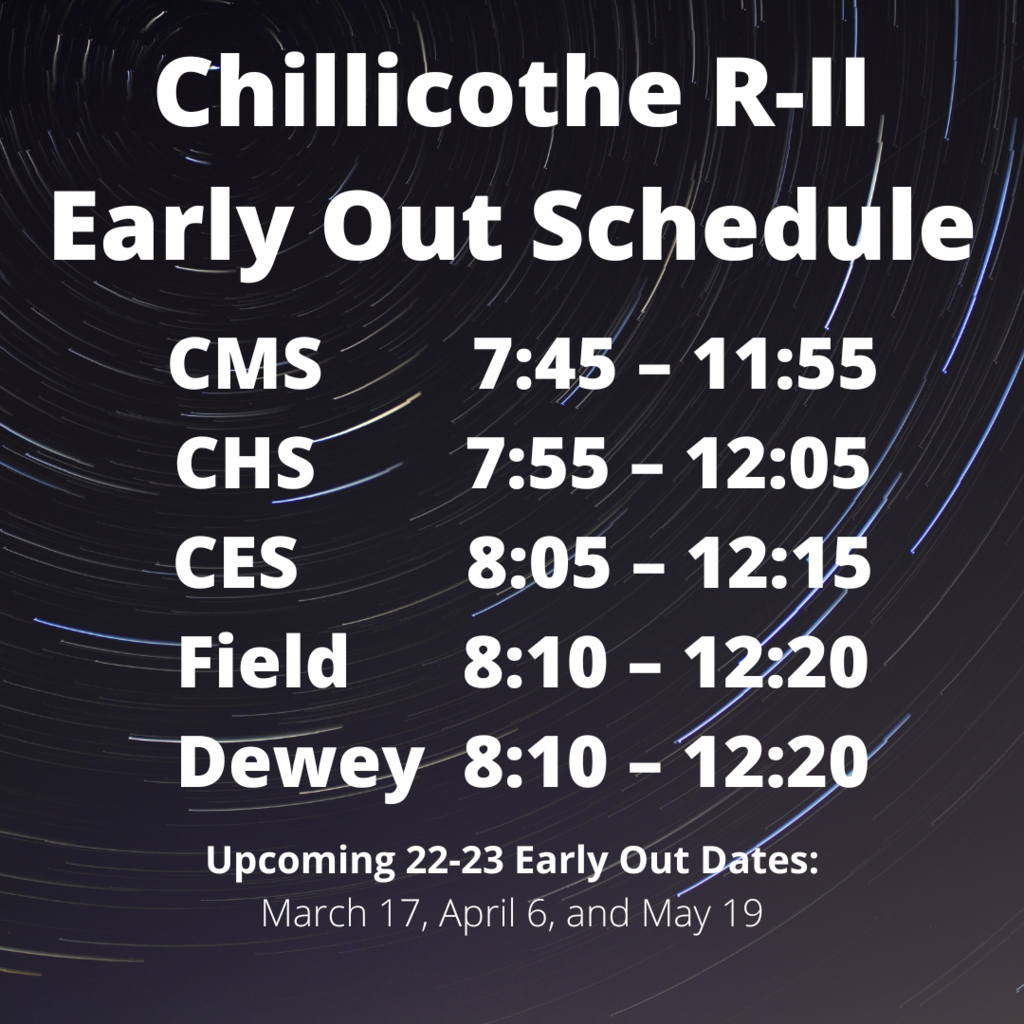 Congratulations to our 25 Chillicothe FFA members who will receive their State FFA Degree at the 95th Missouri FFA Convention in Columbia on Friday, April 21, 2023! The State FFA Degree is the highest recognition a state can award, representing a select group of members, who have achieved a high-level of success. The Missouri FFA has 26,260 members representing 356 chapters.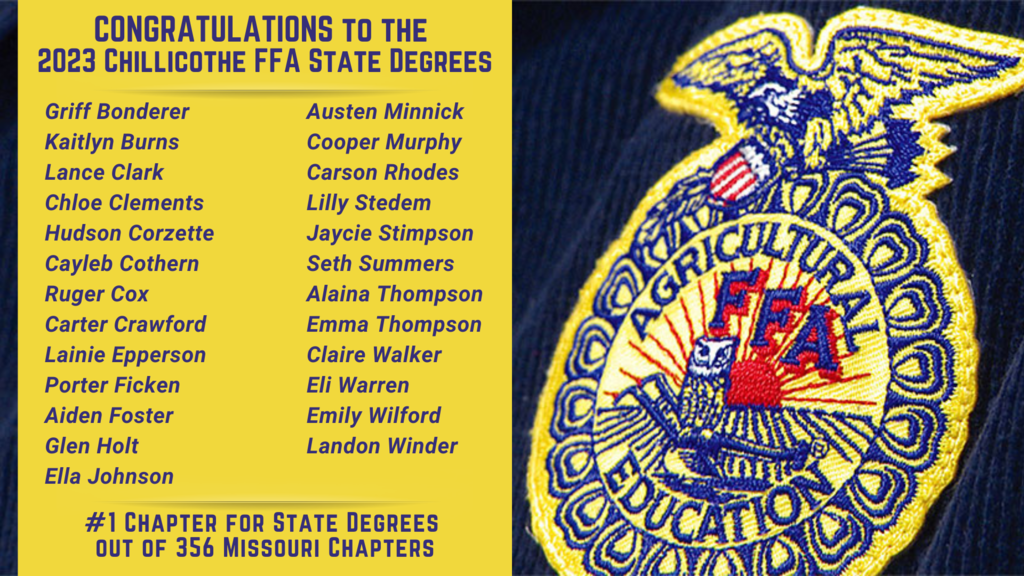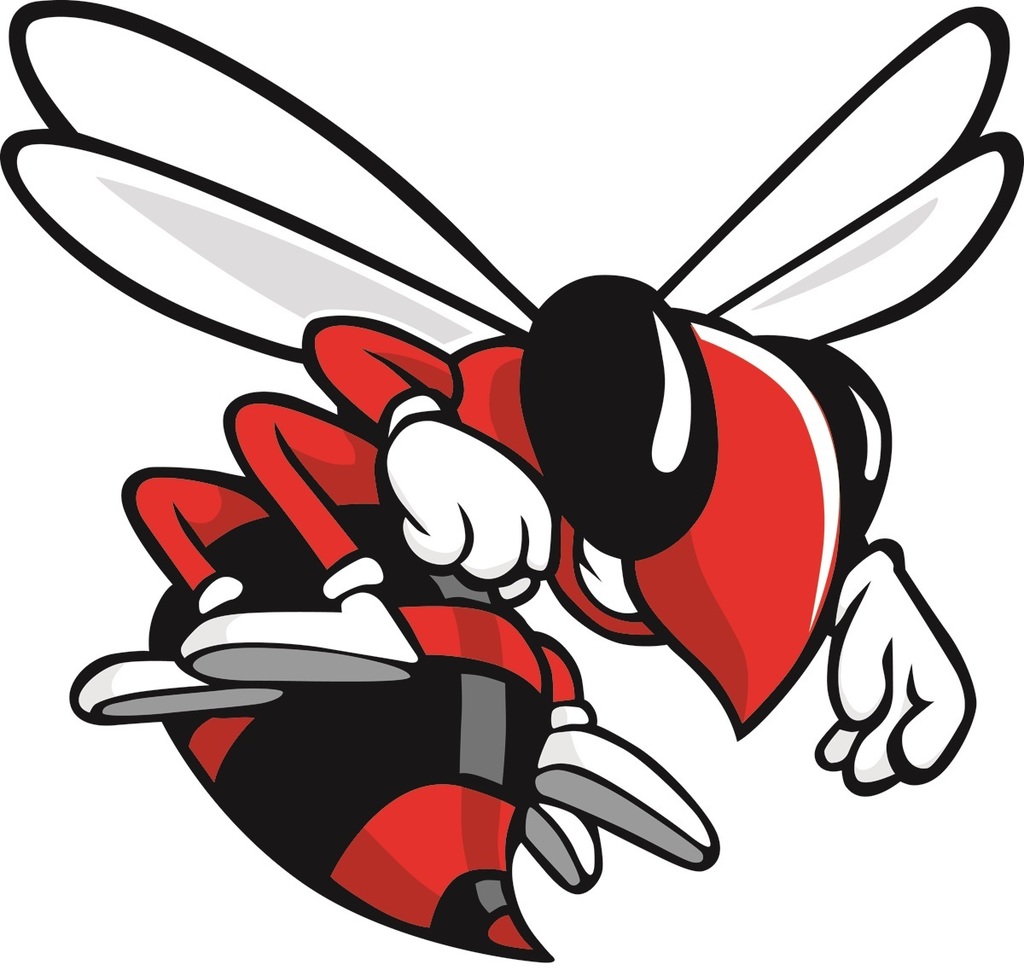 Missouri State FBLA President & GRTS FBLA President, Madison Kieffer, joined her fellow state officers over the weekend to plan the State FBLA Leadership Conference that will be held in Springfield April 16th-18th.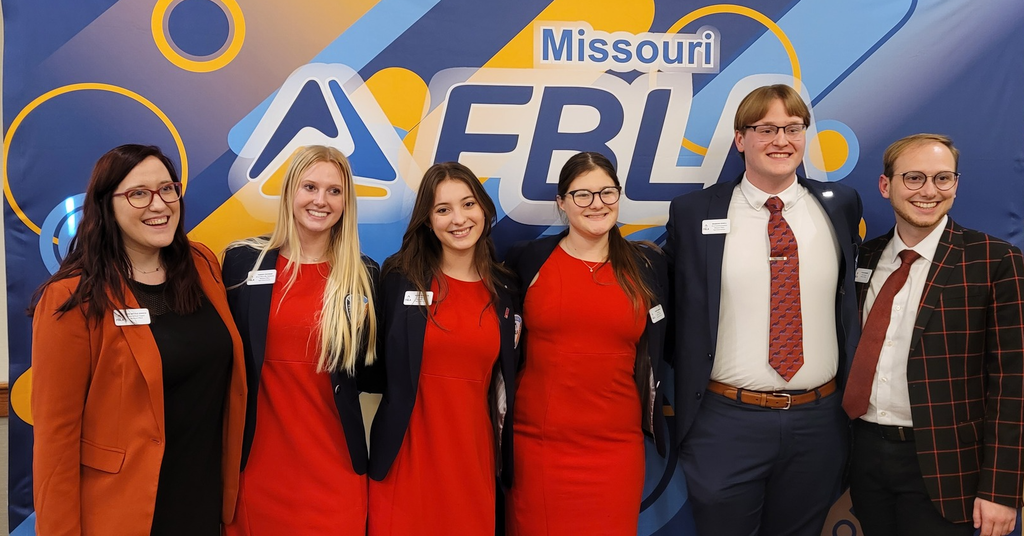 The Health Science Technology class at GRTS will be hosting its annual blood drive this Friday, March 3rd! 𝙋𝙡𝙚𝙖𝙨𝙚 𝙘𝙖𝙡𝙡 1-800-733-2767 𝙤𝙧 𝙫𝙞𝙨𝙞𝙩 𝙬𝙬𝙬.𝙍𝙚𝙙𝘾𝙧𝙤𝙨𝙨𝘽𝙡𝙤𝙤𝙙.𝙤𝙧𝙜 𝙖𝙣𝙙 𝙚𝙣𝙩𝙚𝙧 𝙂𝙧𝙖𝙣𝙙𝙍𝙞𝙫𝙚𝙧𝙏𝙚𝙘𝙝 𝙩𝙤 𝙨𝙘𝙝𝙚𝙙𝙪𝙡𝙚 𝙖𝙣 𝙖𝙥𝙥𝙤𝙞𝙣𝙩𝙢𝙚𝙣𝙩.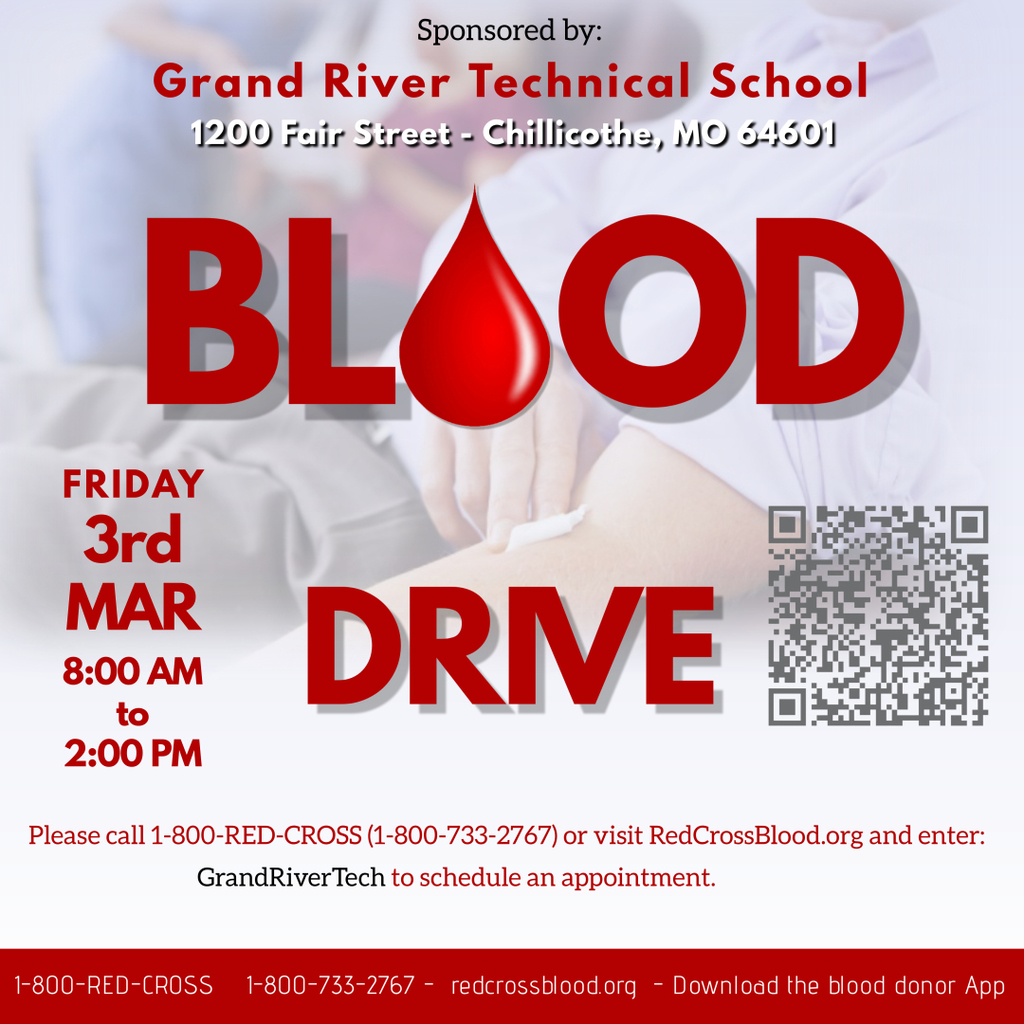 Austen's Supervised Agriculture Experience began when he purchased the agribusiness, Minnick's Lawn Care, based out of Chillicothe, Missouri. Austen decided to expand the business in 2021 by purchasing another lawn care business based out of Lake Viking in Daviess County. In 2022, Austen made another investment by purchasing snow removal equipment and diversified his operation through offering these services in the mowing and landscaping off-season. Austen provides lawn mowing, fertilizer applications, aeration, spraying, dirt work, rock spreading, skid loader work, block laying, ice melt, as well as snow removal through his agribusiness which is now named, Minnick's Snow N Mow.

GRTS has been holding our annual sophomore tours for all of our sending schools. These students get to come and tour two programs of their choice to see options that will be available for them to take next year.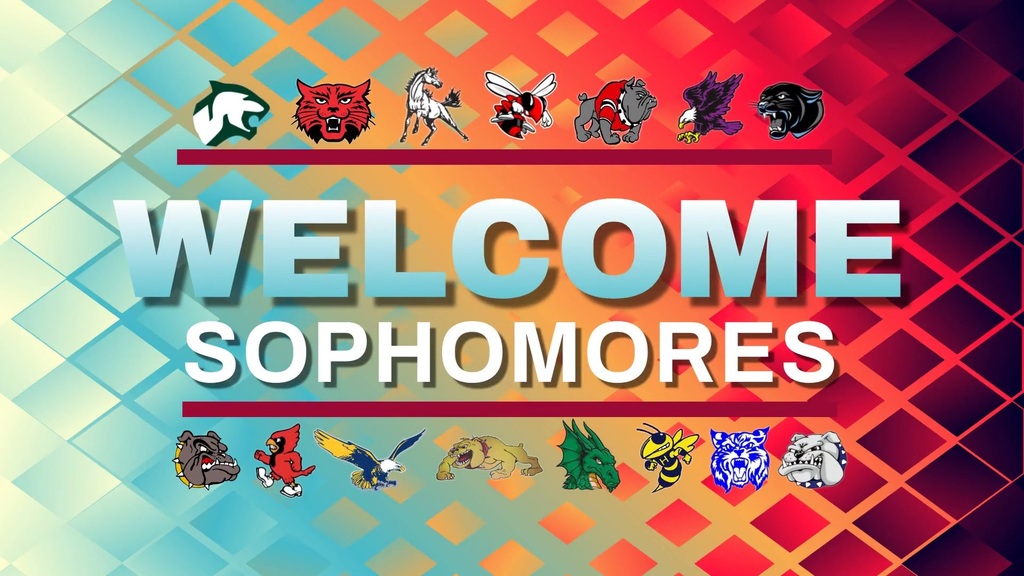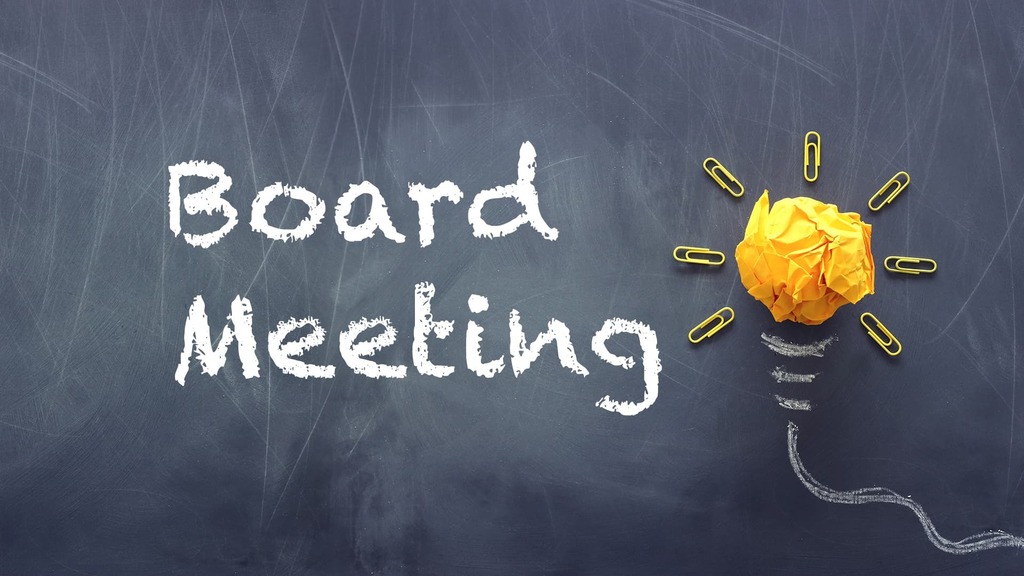 Classes for Chillicothe R-II Schools and GRTS are cancelled today, due to the hazardous road conditions in the District. Be safe, Hornet family!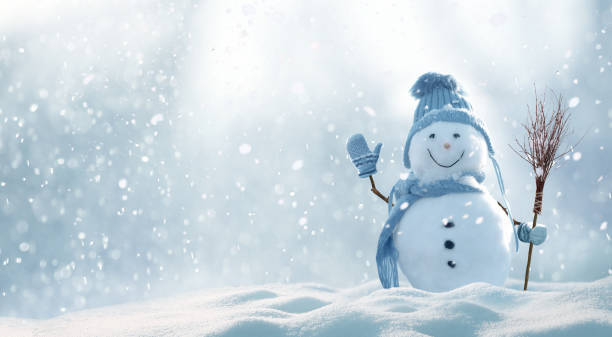 School will be delayed by two hours this morning due to winter weather and deteriorating road conditions. Stay tuned to local media and social media if the district needs to adjust to a cancellation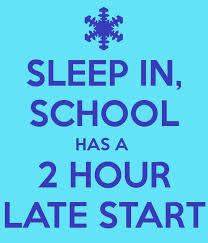 Due to the updated forecast of 4-5 inches of snow, we are having a snow day today, Thursday, Feb. 9th. No school for Chillicothe R-II and GRTS.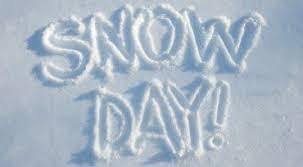 Three of our members traveled to Columbia for the Public Speaking Institute. They worked to improve: ✔️Public speaking skills ✔️Get tips and prepare for FFA Speaking Contest ✔️Learn to become an Advocate for Agriculture ✔️Have fun and learn the essentials to better speaking!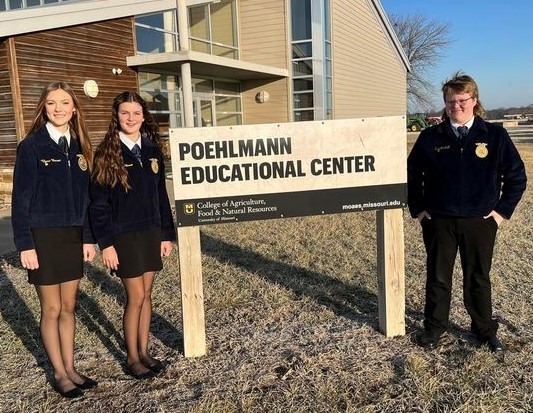 Students in SkillsUSA are holding a competition for this years chapter t-shirt design. There are some really cool designs from our students!


Students are attending the Region 2 Meeting held in St. Joseph today.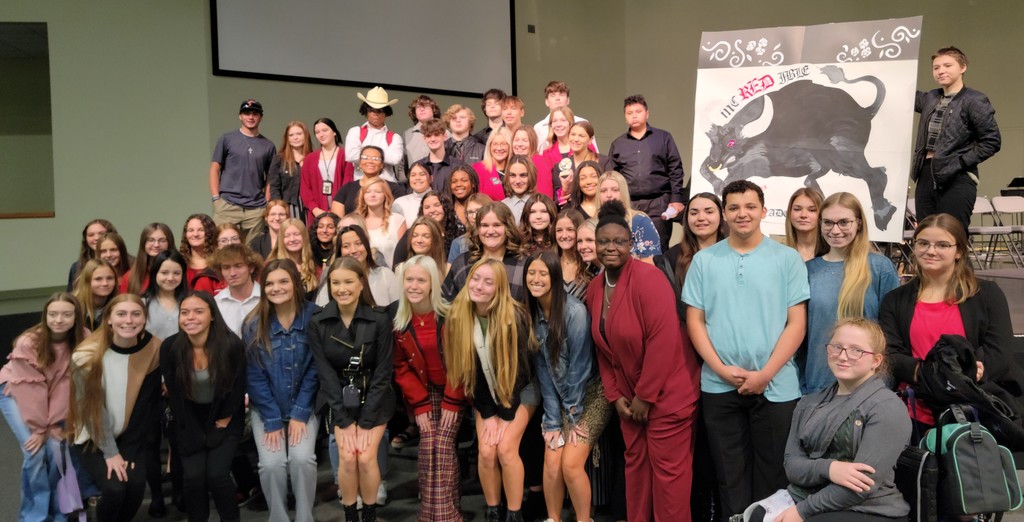 Chillicothe FFA welcomed their newest Greenhand & Chapter Degree recipients into the Chillicothe FFA Chapter at their Ceremony Celebration.


The Computer Science Technology class helped with the Festival of Lights as a SkillsUSA community service project at Simpson Park this week. They assisted in testing, fixing, and replacing bulbs that will be put up for the holiday season.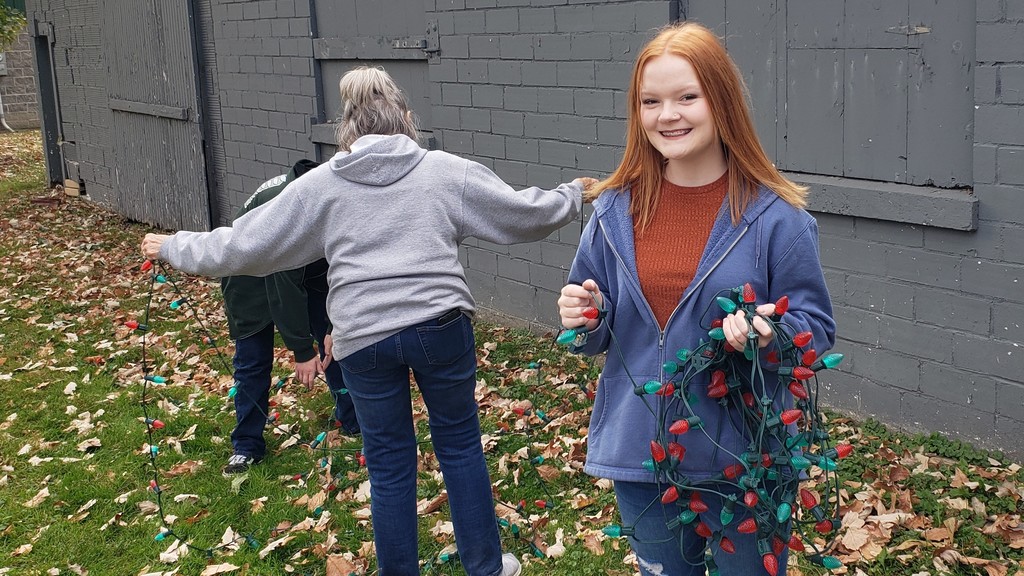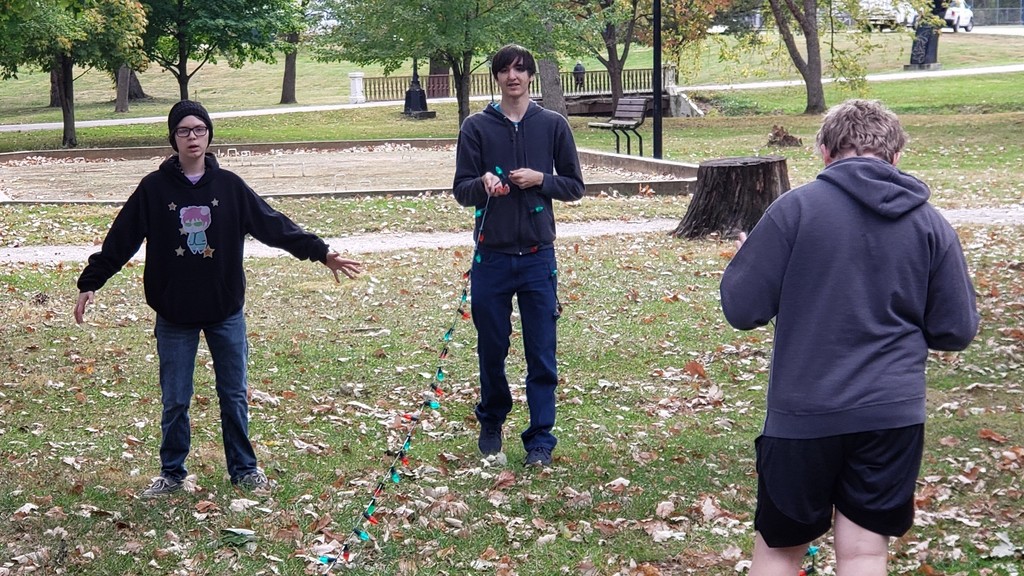 SkillsUSA morning & afternoon members held their meeting today to discuss Fall Leadership Conference, and their monthly service projects.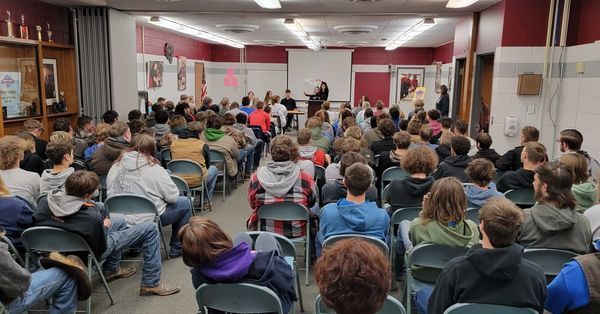 The Chillicothe FFA Chapter would like to recognize Gary and Pam Eide on their retirement. Both served as custodians at the Litton Ag Center for over 10 years. Prior to that service, Gary served as custodian at GRTS for 20 years. Gary and Pam took pride in making the Litton Center look and function at the highest level. This plaque will be permanently mounted in the agriculture building for display. Thank you, Gary and Pam for all you've done for the Litton Center, its teachers, and its students.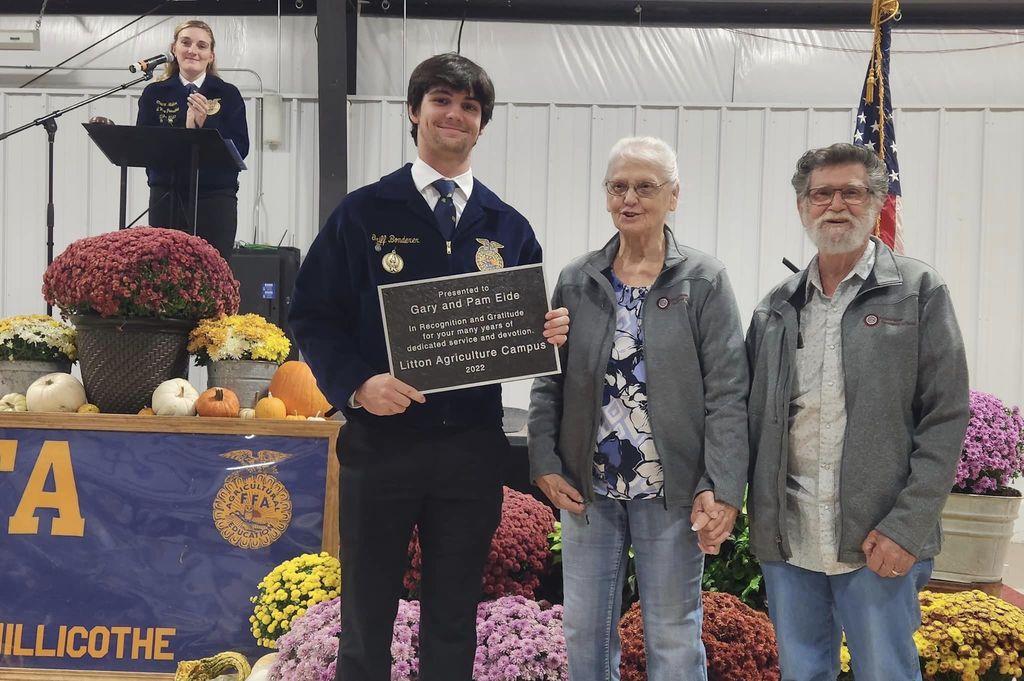 Sergeant Jeremiah Grider came into the Health sciences technology program this week with his explosive detective dog Gracie and his drug detective dog Enoch. The health care career field is a service industry which provides a service to society and people, much like our partners in law-enforcement and other areas of service. Healthcare workers face unique challenges in healthcare in regards to laws and legal issues. We appreciate our law-enforcement partners coming in and speaking with our class to help us better understand these relationships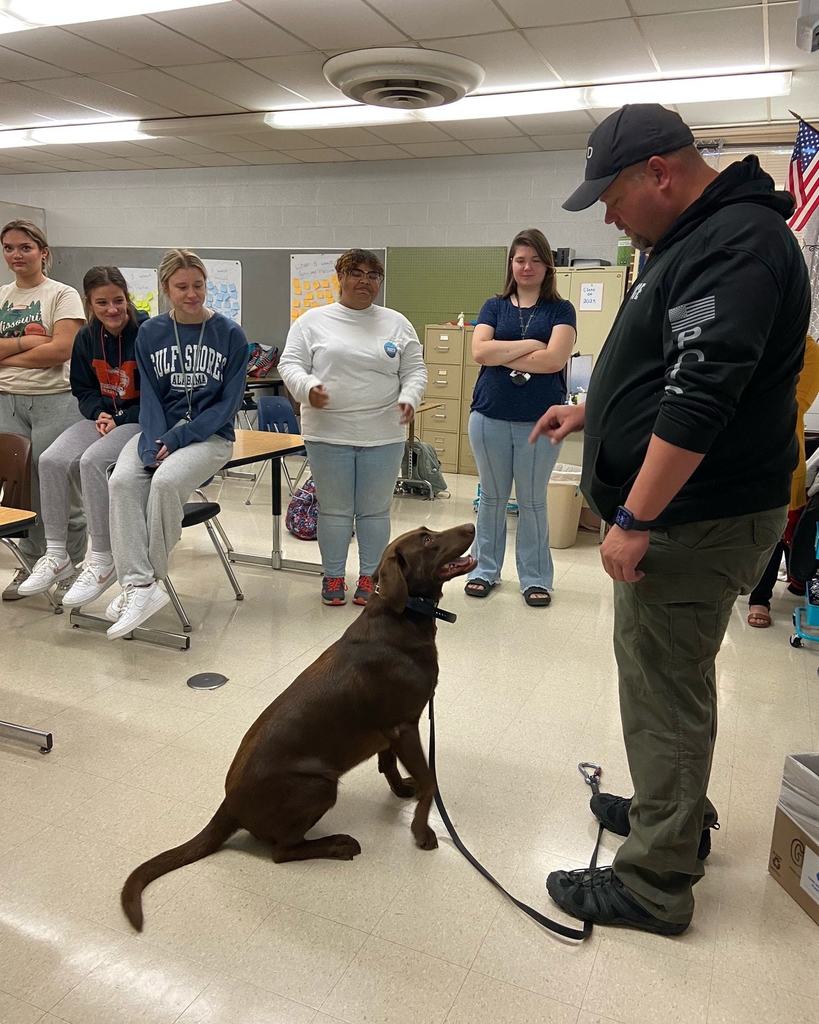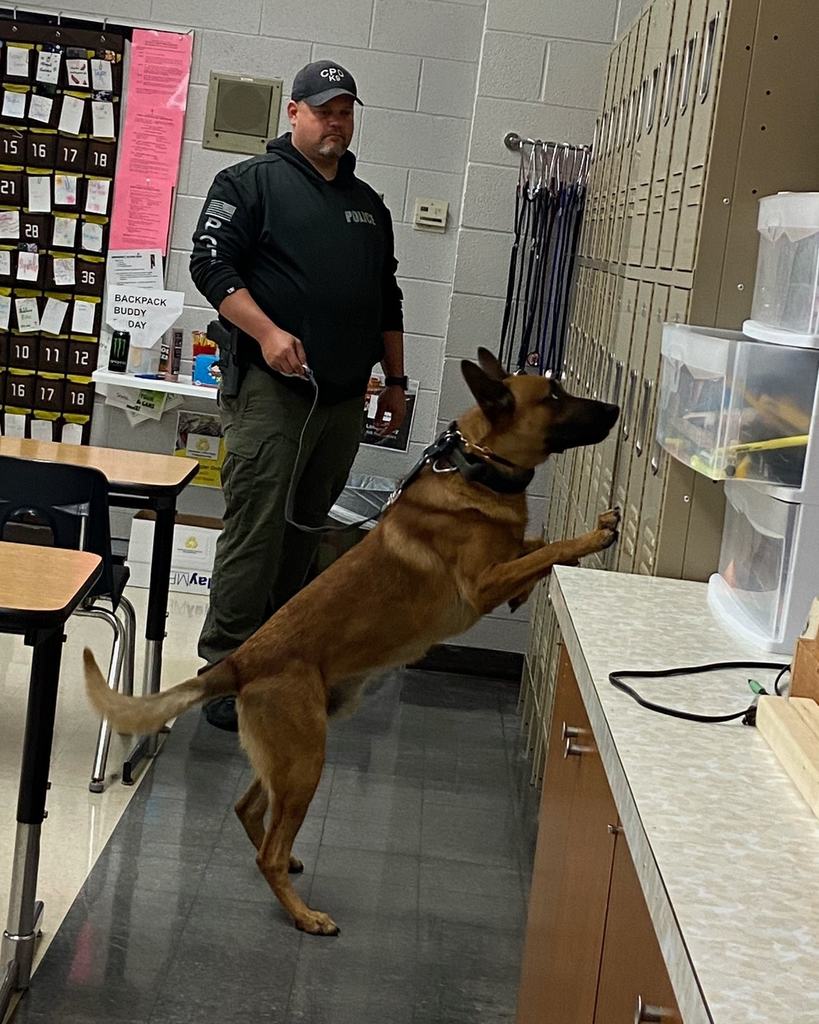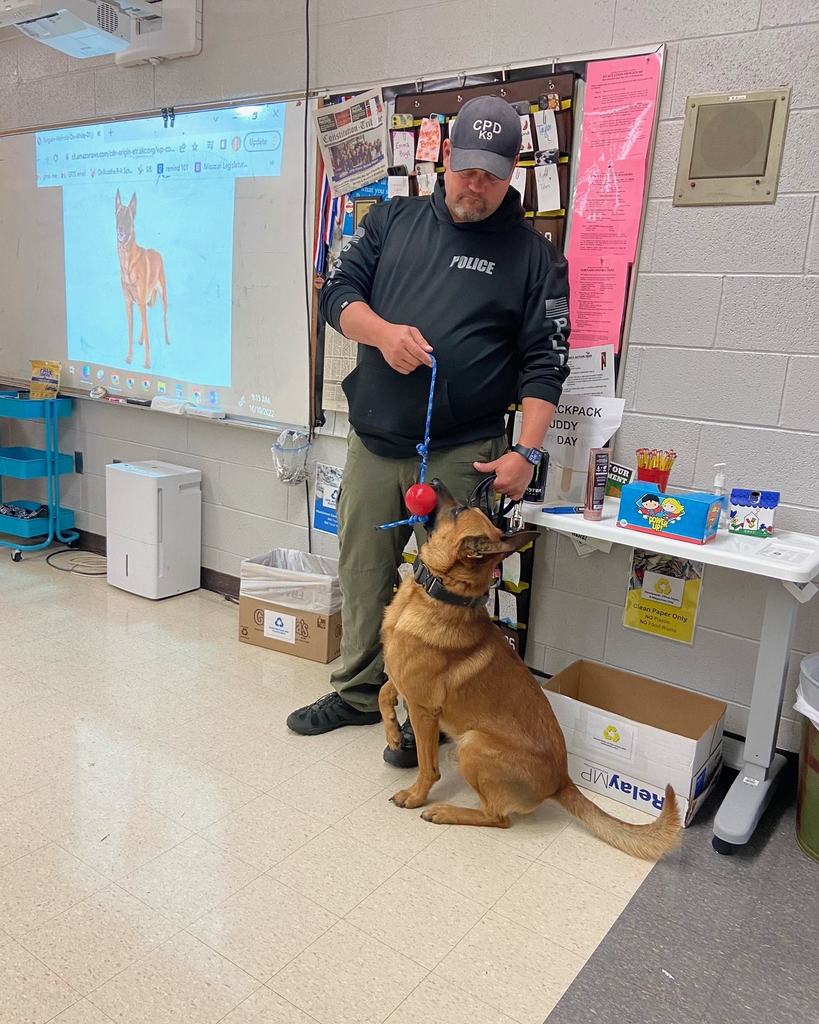 Students from Field Elementary 3rd grade came to GRTS as part of the Tadpoles program. This program was started to let younger students explore the world of skilled trades.